Archaeology and Architecture
New publication by Centre Director Professor Rubina Raja.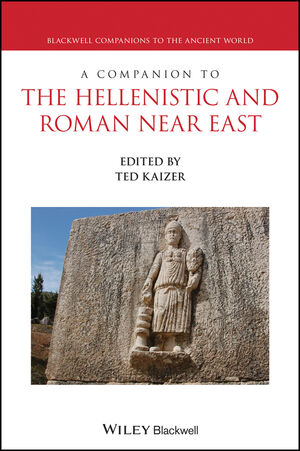 In the just published volume A Companion to the Hellenistic and Roman Near East, Rubina Raja writes about the archaeology of urban development and architecture. The scarcity of Hellenistic remains from the urban centres of the region as well as the abundance of Roman building projects are explored through examples and comparisons on local and regional scales. Urban city planning, street layout, different types of buildings, as well as funerary and sacral architecture in the ancient cities of the Near East are some of the topics dealt with in the contribution – all central issues to the research agenda of UrbNet.
The Companion, to which the contribution belongs, is a cross-disciplinary handbook edited by Ted Kaizer (Durham University), who was a Dale T. Mortensen Senior Fellow at Aarhus Institute of Advanced Studies, Aarhus University, in 2014 and is a close collaboration partner of UrbNet and the Palmyra Portrait Project. The thirty-eight chapters deal with a multitude of sources from the ancient Near East (material and literary), with various sites, regions and peoples and with different themes that are relevant for understanding the Near East in the Hellenistic and Roman period.
Full reference:
Raja, R. (2022): "Archaeology and Architecture", in T. Kaizer (ed.), A Companion to the Hellenistic and Roman Near East (London: Wiley Blackwell), 126–134.
Excerpts of the edited volume can be found on Wiley's webpage.