Centre Director Professor Rubina Raja elected as corresponding member of the German Archaeological Institute
Rubina Raja has been elected as corresponding member of the German Archaeological Institute (German: Deutsches Archäologisches Institut, DAI) for her outstanding research and commitment to international collaborations.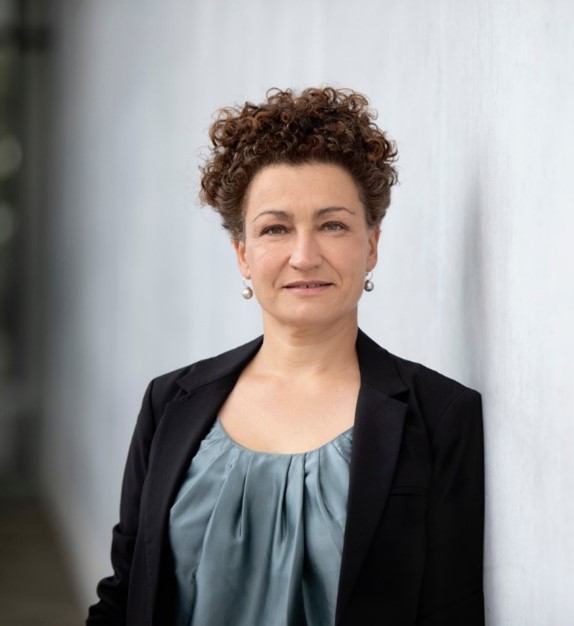 At the Annual Meeting of the Zentraldirektion of the German Archaeological Institute 2022, Professor Rubina Raja was elected as corresponding member of the Institute. The election was based on recognition by German colleagues and institutions of Rubina Raja's outstanding research that combines classical archaeology, ancient history, epigraphy and philology in an exemplary manner. Furthermore, the laudatio underlined the importance of Rubina Raja's commitment to scientific international collaborations – something that is part of the Institute's mission.
"It is a true honour to have been elected as a corresponding member of the DAI, and I am grateful to the Zentraldirektion of the DAI.", says Rubina Raja and continues: "I look forward to strengthen the relations between the DAI and Centre for Urban Network Evolutions as well as Classical Studies at Aarhus University and to contribute to the important mission of the DAI and the crucial role they play in promoting archaeology, ancient history and classical studies in general."
The German Archaeological Institute - Deutsches Archäologisches Institut, DAI
The cornerstone to the later German Archaeological Institute was laid in 1829, when the "Instituto di corrispondenza archeologica" was founded in Rome. The Institute is hence one of the oldest German research institutions with branches outside of Germany.
The mission of the German Archaeological Institute is to conduct and facilitate research worldwide in archaeology and classical studies. Through its research projects, the DAI makes up an important foundation for dialogue between cultures, for international scientific collaboration and for the preservation of cultural heritage. The DAI's 350 projects on five continents range from the sanctuary of Olympia, the pyramids of Dashur in Egypt, the imperial palaces on the Palatine in Rome and the 12,000-year-old cult site of Göbekli Tepe in Turkey to the oases of the Arabian Peninsula. In addition, ancient cultures are being investigated in the Andes of Peru, in the western desert of China, on the Solomon Islands in the West Pacific and Easter Islands.
To ensure that remains of ancient civilizations can be successfully safeguarded in the long term, careful work is needed in the prevention, monitoring and documentation of archaeological sites. Against the background of a growing historical consciousness, such sites are key to the formation of cultural identity in the host and partner countries of the DAI. As such the Institute's work makes a substantial contribution to stable political and cultural ties.
The corresponding members of the DAI are chosen in order to underline the international connections and the outreach that the DAI also stands. Furthermore, the corresponding members are chosen in acknowledge of outstanding scholarship undertaken outside of Germany and German institution.
You can read more about the DAI here: https://www.dainst.org/en/dai/meldungen