Congratulations, Thomas S. Daugbjerg
Awarded the degree of PhD.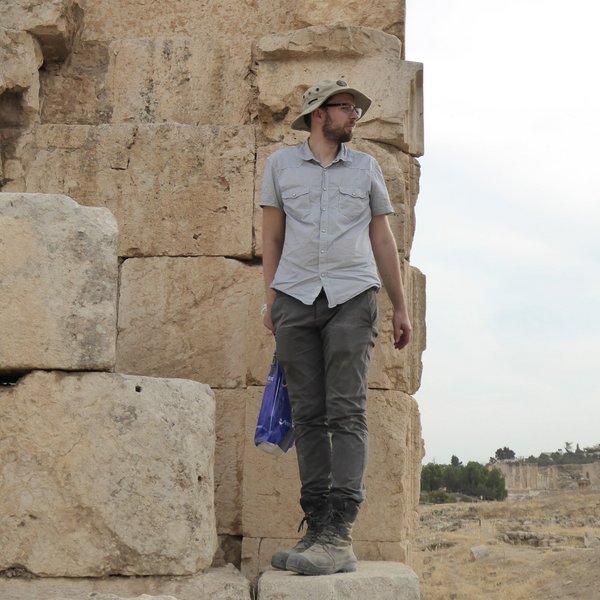 On the 6th of August 2021, Thomas Schrøder Daugbjerg successfully defended his PhD dissertation, Radiocarbon Dating of Lime Mortar. Congrautlations, Thomas!
Summary
During his PhD studies, Thomas Schrøder Daugbjerg researched radiocarbon dating of lime mortar as a chronological method for archaeology. In historic times, people produced lime mortar and applied it in masonry and construction work. Lime mortar hardens through a chemical reaction with atmospheric CO2, and thereby captures the atmospheric radiocarbon signal at the time of hardening. If certain contamination issues and methodological challenges can be overcome, mortar dating can be a powerful chronological tool to radiocarbon date construction events for the past's ancient cities, castles, cathedrals and more. Jerash is one of several well-known ancient cities in northern Jordan, and here mortar dating is notoriously difficult. After years of methodological development, mortar dating contributes to Jerash chronologies and date the city's rich heritage from the Roman era to the early Islamic period.