eLearning course about the importance of good research data management (RDM)
With a contribution by Professor Rubina Raja.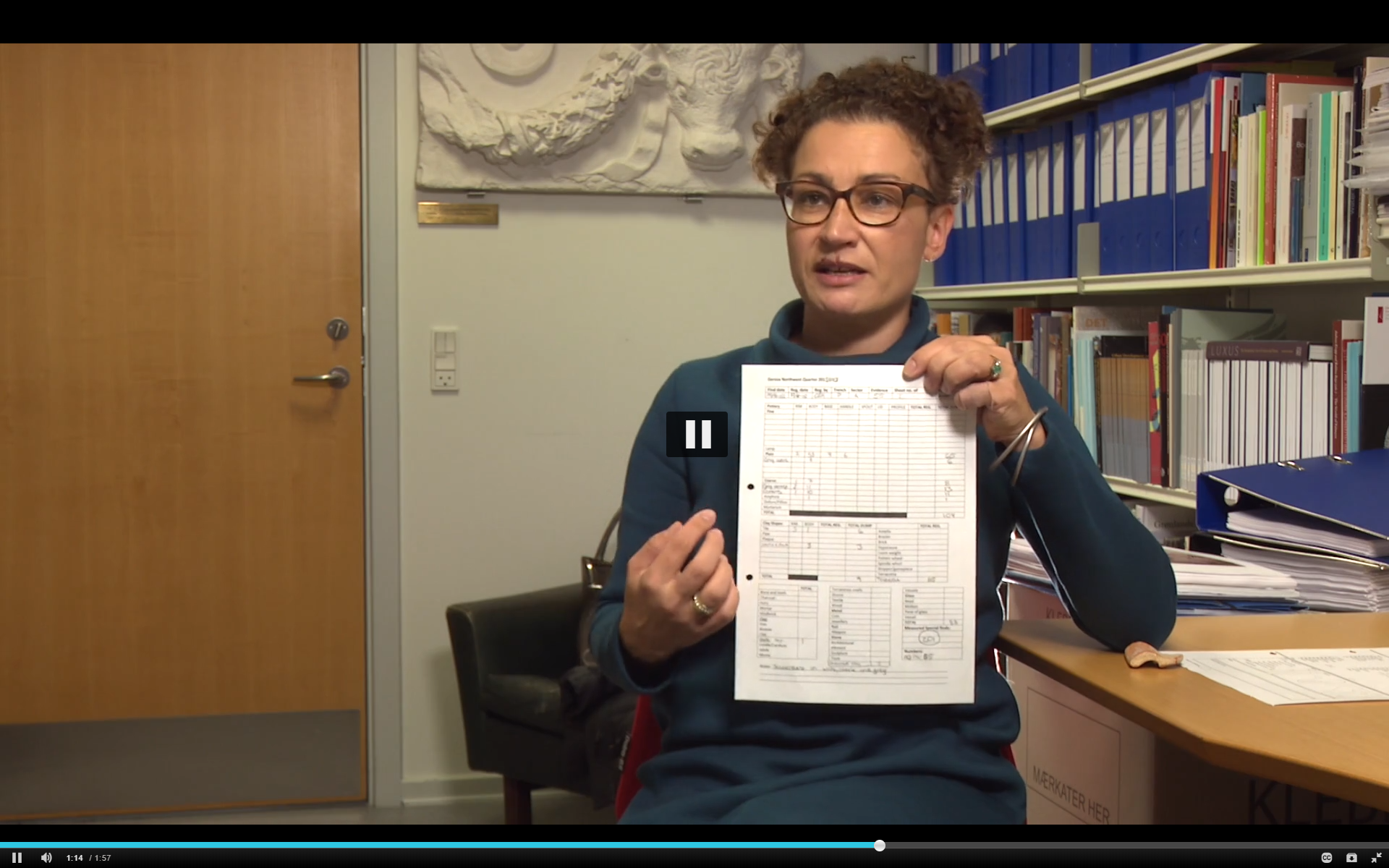 The Danish eLearning course 'Research Data Management' has just been launched. It consists of three modules (each 20 minutes) and includes a series of animations and interviews:
1) an introduction to research data management
2) the FAIR principles
3) Data Management Plans.
Having a research management strategy ensures that data can be stored, shared and managed in a way that adheres to the FAIR principles, according to which data should be "findable, accessible, interoperable and reusable". In other words, the FAIR principles set a best-practice example how to structure and work with data.
One of the interviewees is Professor Rubina Raja, who has shared her take on the FAIR principles and research data management from an archaeologist's point of view. She points out that archaeology is a 'destructive' discipline, in the sense that datasets cannot be reproduced – empirical material (e.g. ceramics, glass etc.) is excavated at one point in time, in one particular place; therefore, sharing data with colleagues is key. If data is recorded properly, it can be understood and related to other research datasets from different contexts, e.g. different excavations or different material groups. In archaeology, there are currently several data formats being used, and according to Rubina Raja, a move towards standardising datasets would make it easier to re-examine materials and ask new questions of materials that were originally analysed with a particular focus in mind.
The target audience of the course is PhD students, researchers and research support staff who are interested in learning more about research data management.
The modules can be found here: https://vidensportal.deic.dk/RDMElearn.