Excavations continue at Zanzibar's first town!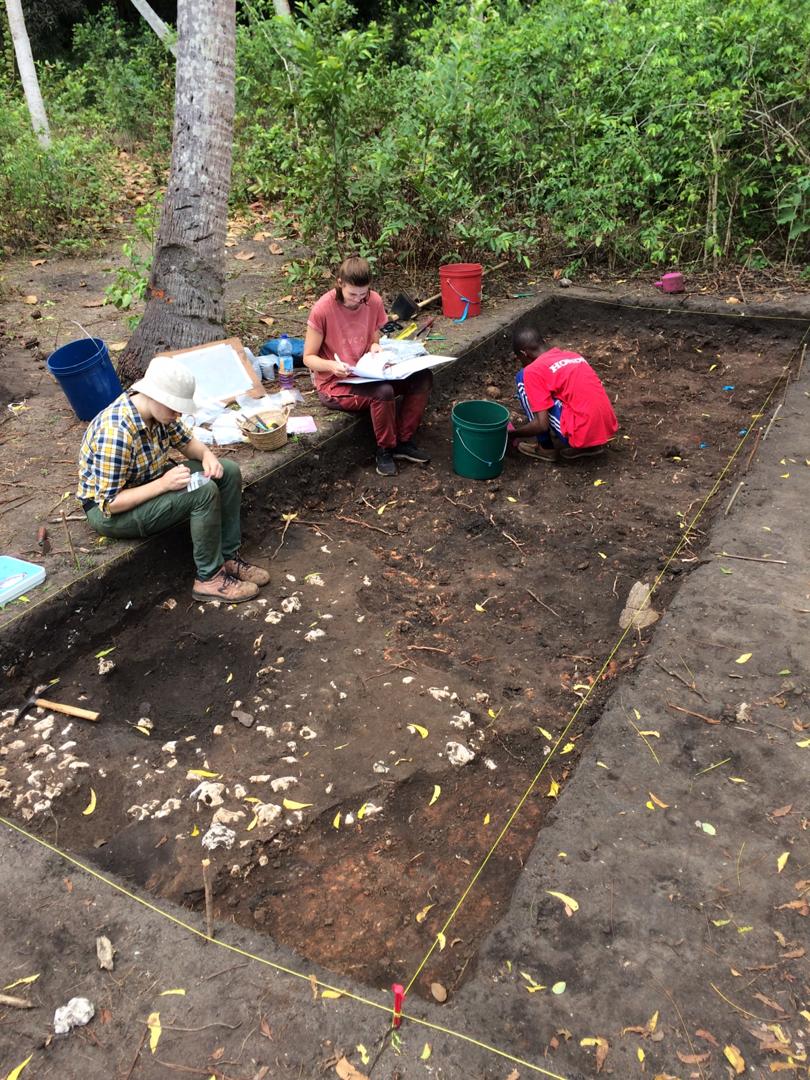 A team from Urbnet is in Zanzibar this month, excavating at the site of Unguja Ukuu. Excavations are part of Urbnet's collaboration with the Department of Archaeology, University of York, which is exploring 'Urban transitions and ecology in the Zanzibar archipelago'. Based on several previous seasons of work, the team has identified areas of early occupation to target excavations over domestic houses. Currently we are excavating two separate house structures, both with excellent preservation, from the earliest period of the site's occupation. Unguja Ukuu is the earliest urban setting on Zanzibar, with dates from previous Urbnet excavations putting its first settlement in the 7thcentury CE. The houses being excavated now fall into that earliest period of the site's inhabitation and will add considerably to our data on the ways that people lived and used resources when first they settled in towns.
In keeping with Urbnet practice, excavations are accompanied by a wide-ranging programme of sampling for laboratory analysis of soils, artefacts and fauna. Dr Federica Sulas, one of the project co-investigators has conducted a landscape survey around the site to explore nearby environmental resources and assess the impact of the urban site on its surrounding landscape.
Excavations are being run by an international team from the University of York and from Urbnet. They are also providing a field school for students from the University of Dar es Salaam, who are assisting with all elements of the research.