Inaugural volume of Journal of Urban Archaeology is out now
A much-needed new venue for sharing research on urban archaeology has appeared – a journal founded by UrbNet professors Rubina Raja and Søren M. Sindbæk. The first volume of the journal is online now and free to read.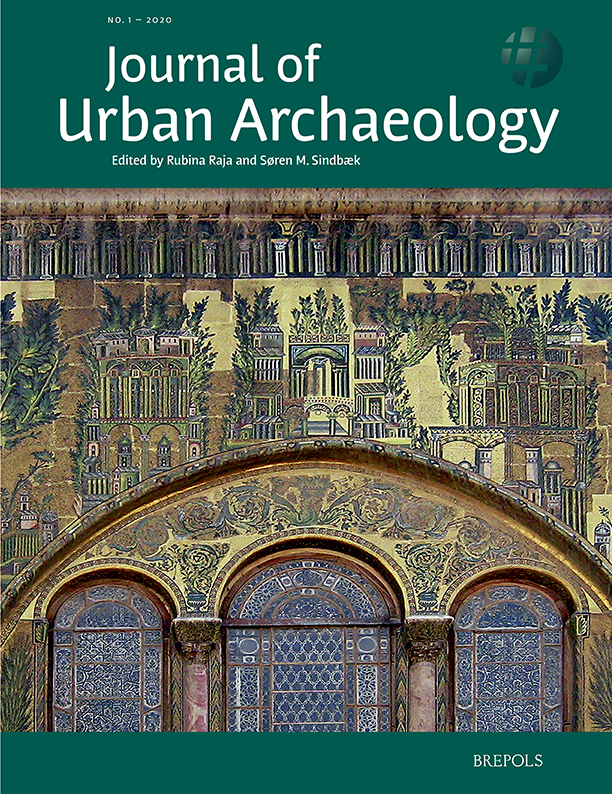 Today, the first volume of the brand new Journal of Urban Archaeology (JUA) is published. It is a journal focusing exclusively on the archaeology of urban societies on a millennial-long scale and with a global focus.
Urban societies worldwide have created a remarkable and immense archaeological record. Up to now, however, this material has often been discussed within the framework of different regional and topical approaches. This is so despite the fact that scholars working in urban areas often face similar questions about societies, and draw on common theories, methods and benchmark studies.
Urban archaeology as a field within its own right
Working with past urban societies for several years, Professors Rubina Raja and Søren M. Sindbæk came to recognise this overlooked publication niche. This led to a new journal: Journal of Urban Archaeology, established in collaboration with and published by Brepols Publishers. The journal has emerged from the work done at the Centre for Urban Network Evolutions (UrbNet), where the two founding editors, as centre director and deputy director, have undertaken research in urban networks and high-definition archaeology.
JUA is the first dedicated scholarly journal to recognise urban archaeology as a field within its own right. It provides an intellectual forum for researchers working on the archaeology of urban societies and networks in all parts of the world and across all periods of time. JUA is thus a new and much-needed forum for discussing, sharing and exploring the unique agendas and challenges specific to urban archaeology. It is a double-blind peer-reviewed journal, and it will appear twice a year with the option of publishing Open Access.
A broad range of aspects on urban archaeology covered in the first volume
The inaugural volume is an agenda volume with contributions by leading urban archaeologists. They cover a broad range of aspects on urban archaeology: high-definition archaeology from the field, new perspectives on how we do urban archaeology and theoretical discussions on definitions, cross-comparisons and scaling of urban societies. Across different time periods, the first volume takes its readers from the far East over Africa and the Mediterranean to Northern Europe and the Americas.
Later this month, the journal will be launched at the virtual EAA (European Association of Archaeologists) annual meeting. It takes place 24–30 August, and you can find Brepols Publishers at a bookstall at the virtual archaeology fair. Do pay them a visit if you are participating and learn more about the new journal.
The first volume is published as an Open Access volume at the e-platform of Brepols Publishers, and it will also be available in print. Do not forget to read the last pages of the journal – The Backfill. Poetry corner, a comic strip and the adventures of past archaeologists are just some of the things covered on the pages in this section.
Also visit JUA's webpage, and follow the journal on Twitter and Facebook. You can look forward to the second JUA volume later in 2020.