Introduction of David Laguna-Palma
Visiting PhD student at UrbNet.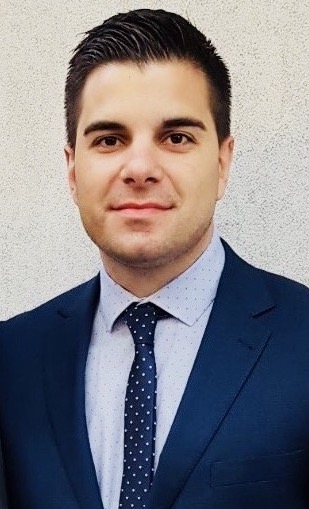 David Laguna-Palma is a PhD student in the Department of Prehistory and Archaeology at the University of Granada (Spain), where he leads the PERAIA project: Landscapes, Networks, and Society along the Ancient Libyan Sea. Supported by the Ministry of Universities of Spain and the Vice-Rectorate for Research and Knowledge Transfer of the University of Granada, the project is also a joint effort between scholars from the Autonomous University of Barcelona, the Institute of Archaeology of the University College London, and the Centre for Urban Networks Evolutions (UrbNet) at Aarhus University.
His methodological approach combines mapping and aerial survey archaeology, (GIS) spatial analysis, and network analysis. The theoretical principles of Landscape Archeology guide such an approach, with the main aim of studying the movement and connectivity of Late Bronze - Early Iron Age Crete and Marmarica (NE-Libya / NW-Egypt).
He has been Visiting Research at various national and international centres, such as Institut Català d'Arqueologia Clàssica (ICAC); the Sapienza Universitá di Roma (Italy); Centro de Arqueologia da Universidade de Lisboa (UNIARQ) (Portugal); Institute of Archaeology, University College London (UK), and Institut National des Sciences de l'Archéologie et du Patrimoine of Rabat (Morocco). In addition, he has participated in numerous archaeological research campaigns in Spain, Greece, and Egypt. Most notably, he has been part of the team of the Sissi Archaeological Project (Crete, Greece) supported by the Belgian School of Athens, and since 2020, the Middle Kingdom Theban Project (Luxor, Egypt) led by the University of Alcalá (UAH).
At UrbNet, he is collaborating with Associate Professor Tom Brughmans, who is also supervising his stay. They are developing part of the project to assess and deploy network analysis to understand the implications of connectivity in the region for structuring the interactions of past communities of northeastern Mediterranean Africa.