Introduction of Mette Lang
New research assistant at UrbNet.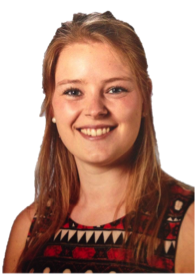 Mette Lang received her Master's degree in Classical Archaeology from Aarhus University in June 2021. In her Master's thesis, she examined early Hellenistic burial customs in Greece based on osteological and typological examinations of unpublished burials from Sikyon. She used this material to discuss whether or not the Sikyonian burials could be considered part of a Panhellenic tradition, or if they were the result of an increasingly individualised Hellenistic society.
Mette has worked as a student assistant at UrbNet since 2017, first as part of the Palmyra Portrait Project where she assisted the editing of the project's database, and later as part of the administration at UrbNet. As a Research Assistant, Mette will continue her work with the Palmyrene material, primarily assisting in preparing the corpus of funerary portraits collected by the Palmyra Portrait Project for publication.