Kundskab og kaffe - Knowledge and Coffee
Odense City museums and the Danish University Extension is offering a monthly talk by museum staff on current work and research going on in the museum or in collaboration with other researchers accompanied by a cup of coffee.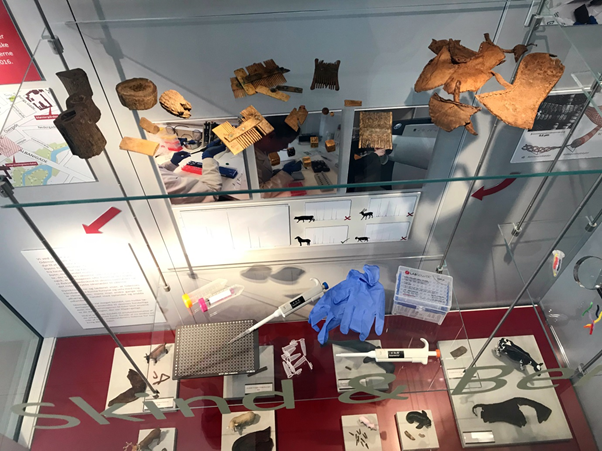 In October the subject was the animals of the medieval town based on analysis of animal bone, leather and objects made from animal bone and antler. Combining new high definition methods and traditional well tested methods the talk demonstrated how it is possible to gain more insights to the dynamics and changes in animal resources and craft production of the town. The lecture was given by Urbnet PhD student and archaeologist at Odense City Museums Kirstine Haase and Conservator at Odense City Museum Jannie Amsgaard Ebsen.