Looted Heritage. The International Illicit Antiquities Network
Lecture at the Museum of Ancient Art and Archaeology by Guest professor Christos Tsirogiannis.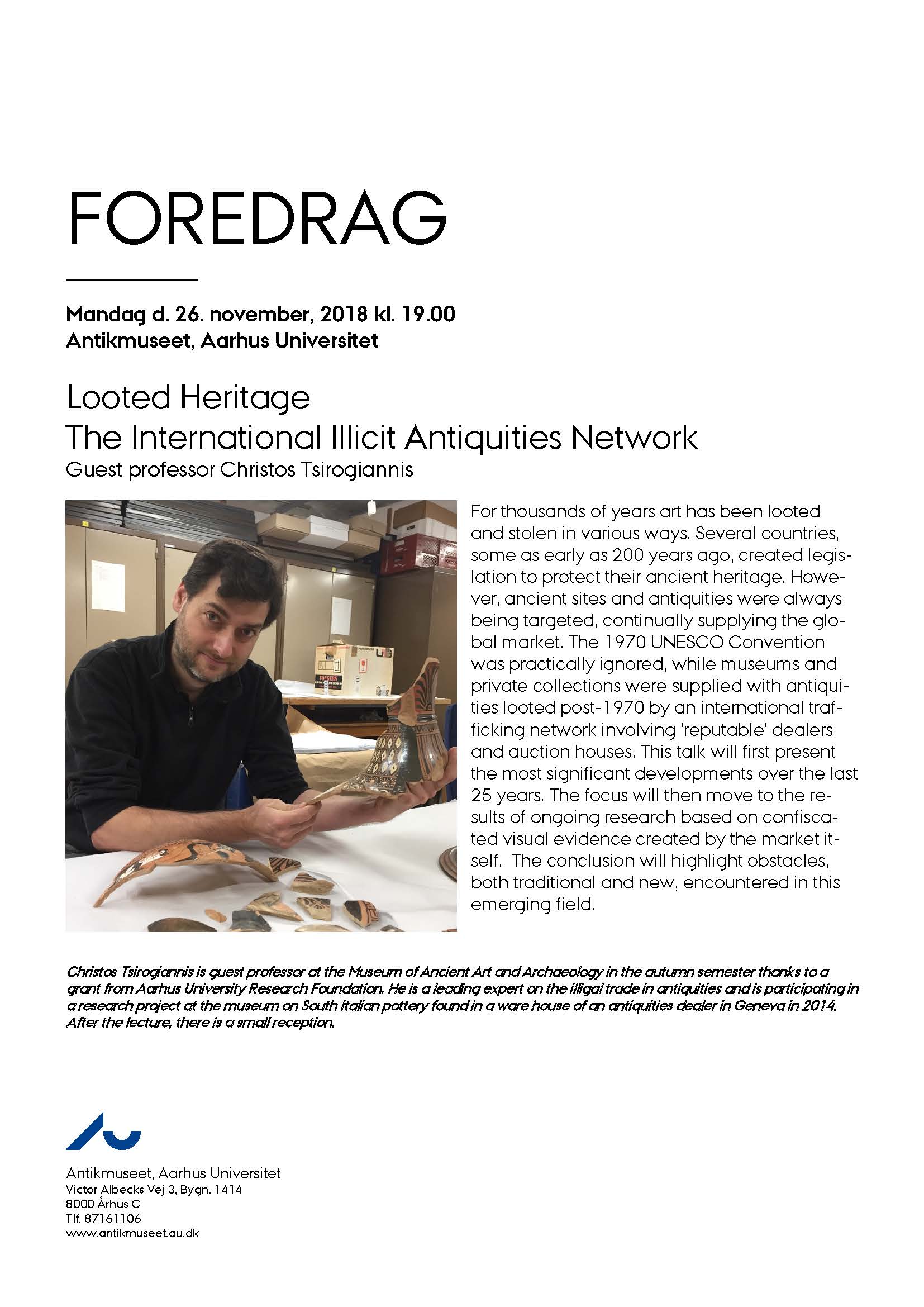 Time and Venue
Monday 26 November, 19:00
Museum of Ancient Art and Archaeology, Aarhus University
Victor Albecks Vej 3, Bygn. 1414
8000 Aarhus C
Abstract
For thousands of years art has been looted and stolen in various ways. Several countries, some as early as 200 years ago, created legis-lation to protect their ancient heritage. Howe-ver, ancient sites and antiquities were always being targeted, continually supplying the glo-bal market. The 1970 UNESCO Convention was practically ignored, while museums and private collections were supplied with antiqui-ties looted post-1970 by an international traf-ficking network involving 'reputable' dealers and auction houses. This talk will first present the most significant developments over the last 25 years. The focus will then move to the re-sults of ongoing research based on confisca-ted visual evidence created by the market it-self. The conclusion will highlight obstacles, both traditional and new, encountered in this emerging field.

For more information, see here.