'Medieval Metal' - Metalwork material culture in Flemish towns, 1000-1600 AD
Northern Emporium Postdoc Pieterjan Deckers receives a one-year 'synthesis research' grant from Flanders Heritage Agency.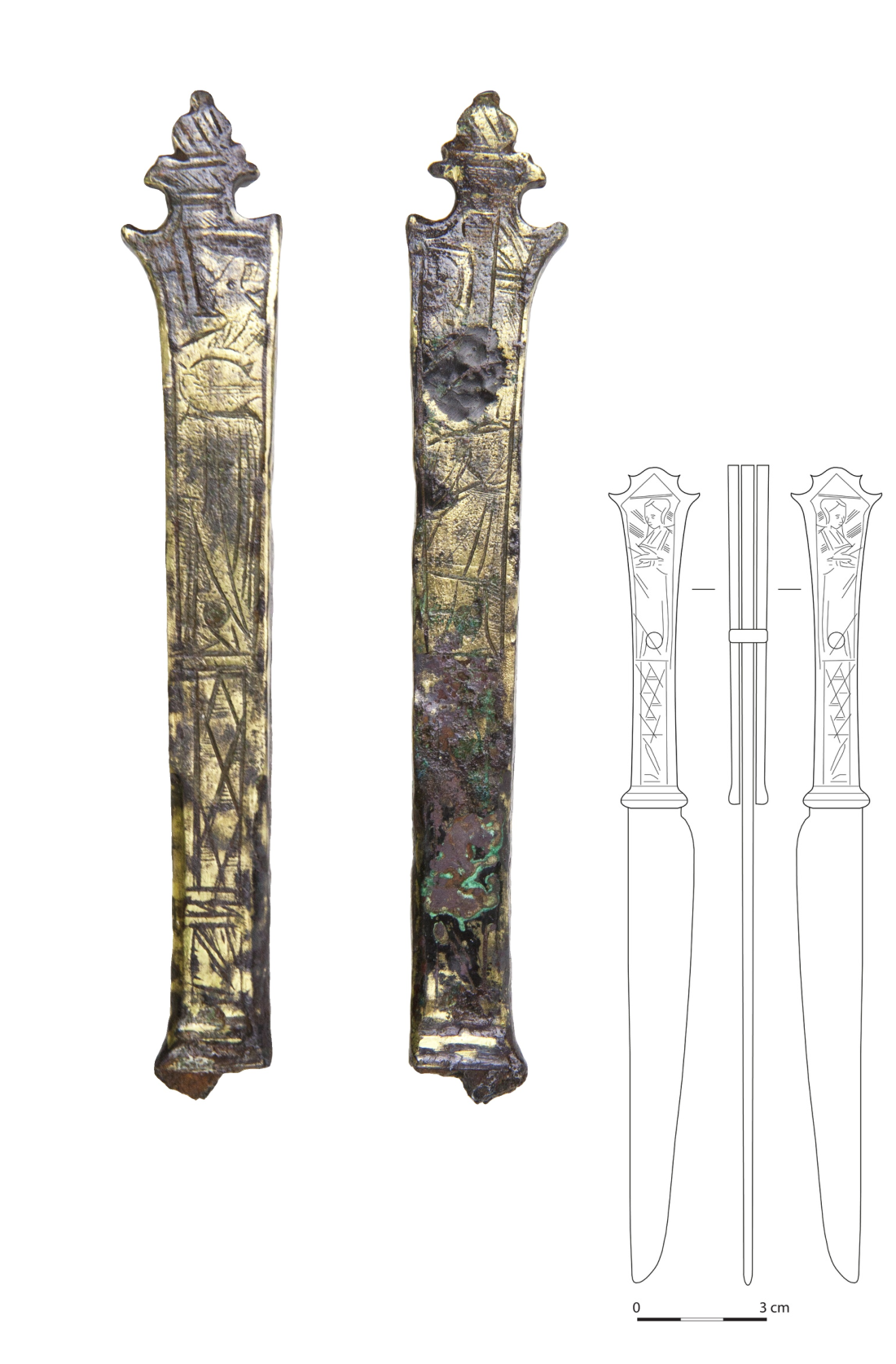 Pieterjan Deckers, currently based at UrbNet as a postdoc on the Northern Emporium project, has been awarded a one-year 'synthesis research' grant from Flanders Heritage Agency. This funding scheme supports scientific analysis of the results of development-led excavations in Flanders.
Pieterjan will coordinate a partnership of Vrije Universiteit Brussel, town archaeological services in Flanders, finds recording schemes in Flanders and the Netherlands, and digital heritage experts to develop an open-access digital inventory of metalwork artefacts from medieval towns in present-day Flanders. The construction of a coherent, updated classification scheme will ensure qualitative reporting and facilitate research in the future.
The project further entails an analysis of spatial, temporal and contextual patterns in the dataset. This will include a critical examination of contextual inferences based on often limited numbers of metalwork finds, e.g. to help identify religious communities in an urban context. More broadly, several major social and economic developments in this period have so far mostly been the preserve of historians: urban identities and corporatism, the impact of the Black Death, the rise of consumerism. If they are approached through the study of material culture, pottery assemblages are usually the main focus. Working with a robust inventory of metalwork finds from historically important towns across the southern Low Countries, 'Medieval Metal' thus aims to open up a new perspective on these crucial debates regarding medieval urbanity.
'Medieval Metal' will start in November 2020.
Further information and contact
Announcement by Flanders Heritage Agency.
Contact: pieterjandeckers@gmail.com.