New Perspectives on Archive Archaeology - PhD Course
Summary by PhD Student Rhiannon Garth Jones.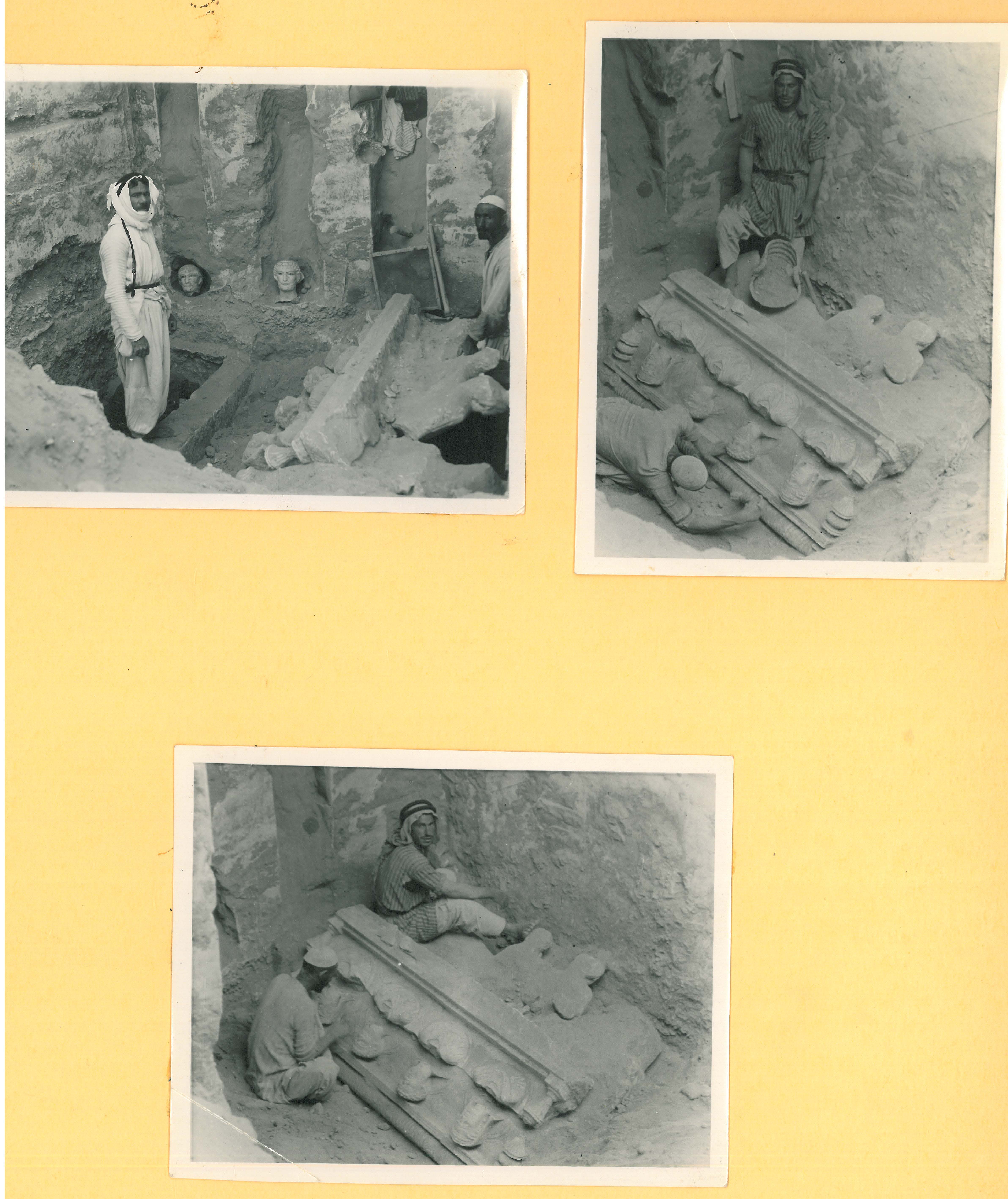 This PhD course, organised by Professor Rubina Raja, Assistant Professor Olympa Bobou, and Dr. Amy Miranda on 14th April, explored methods and techniques for the study of archives in archaeological practice
The morning lectures, offered by Dr. David Saunders, Dr. Nicole Budrovich, and Dr. Judith Barr (all J. Paul Getty Museum); Associate Professor Nina Kofoed (Department of History and Classical Studies, Aarhus University); Dr. Christos Tsirogianis (Aarhus Institute of Advanced Studies, Aarhus University); and UrbNet's own Assistant Professor Bobou and Dr Miranda, considered the importance and potential of archives for the study of ancient cultures and different approaches for doing so.
The team from the J. Paul Getty Museum discussed the Antiquities Provenance Research Project at the Getty, outlining their approach and processes as well as the potential and difficulties in collaboration with others, demonstrated through specific examples.
Professor Kofoed then gave a fascinating insight into her archival work, the process of digitalising 18th-Century documents, and the possibilities of transcription software in making those documents more accessible. She also highlighted the differences between physical and digital archives, inspiring an excellent discussion on the topic.
Assistant Professor Bobou's lecture showed how archives and physical remains can be brought together to increase our understanding of archaeological sites and how that process can be aided by 3D reconstruction, exemplified by the tomb of ?airan at Palmyra.
This lecture was followed by Dr. Miranda, who continued to explore the potential of the Ingholt archive in our understanding of Palmyra, as well of the frustrations around working without access to the physical archives. Dr. Miranda's talk also added to earlier themes about various practical and ethical concerns around the timing of publishing archival information.
The final lecture of the morning was delivered by Dr. Tsirogianis, covering his forensic archaeological research on the Giacomo Medici archives, legally restricted after his arrest. This talk inspired a detailed discussion around the use of archives in clarifying uncertain or forged provenances, the nature of illicit excavations, and modern approaches to fieldwork.
After a lunch break, the PhD students each presented a case study. The topics covered were:
"3D digital simulation of the S?marr?' archive in the Museum für Islamische Kunst, Berlin", by Rhiannon Garth Jones (UrbNet);
"Ruvo di Puglia – Tombs reconstructed in archives", by Marie Hélène van De Ven (Aarhus University);
"The British Empire,Ancient Rome and the Irish press: 1815-1902", by Jeppe Høffner (Aarhus University); and
"Using Archives to Connect the Church and Government in Late Antique Cyrenaica", by Christie Pavey (Royal Holloway, University of London)
The four case studies pulled together many of the morning's themes on best practice in archival archaeology, traditional and innovative approaches to archival material, and repatriation and restitutive efforts, continuing the productive and interesting discussion of the earlier session. The combination of case studies and open discussion created a valuable educational day, conducted in a positive and encouraging atmosphere despite the limitations of a zoom format.