Review of: R. Raja & S. M. Sindbæk (eds), Urban Network Evolutions. Towards a High-Definition Archaeology (Aarhus: Aarhus Universty Press)
Review in Bryn Mawr Classical Review by Matthew Selheimer (University of Leicester).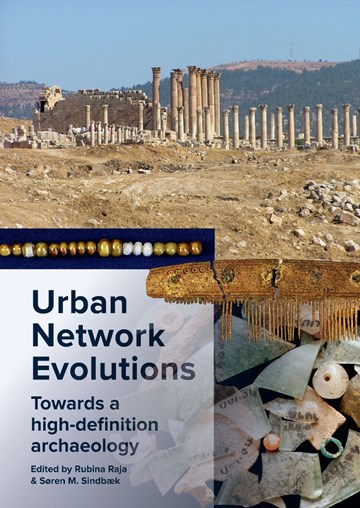 M. Selheimer. (2020). "Review of: Rubina Raja, Søren M. Sindbæk, Urban network evolutions: towards a high-definition archaeology. Aarhus: Aarhus University Press, 2018. 309 p.. ISBN 9788771846232", Bryn Mawr Classical Review 2020.05.12.
From the review:
"In summary, the work is overall unified by its contributions' association with UrbNet as well as their argument for the use of multiple research methods to obtain a more complete understanding of and answers to archaeological questions. In the sections on Palmyra and Jerash, this argument is generally well met; however, the section on 'Rome and its Cities' is more indicative of expectations than results. Finally, despite their brevity, most of the chapters do effectively communicate the premise of the book: namely, that taking a multi-disciplinary "high-definition" approach can yield broader insights about urban environments and their networks."