The 38th Association of Environmental Archaeology Conference
By Assistant Professor Federica Sulas.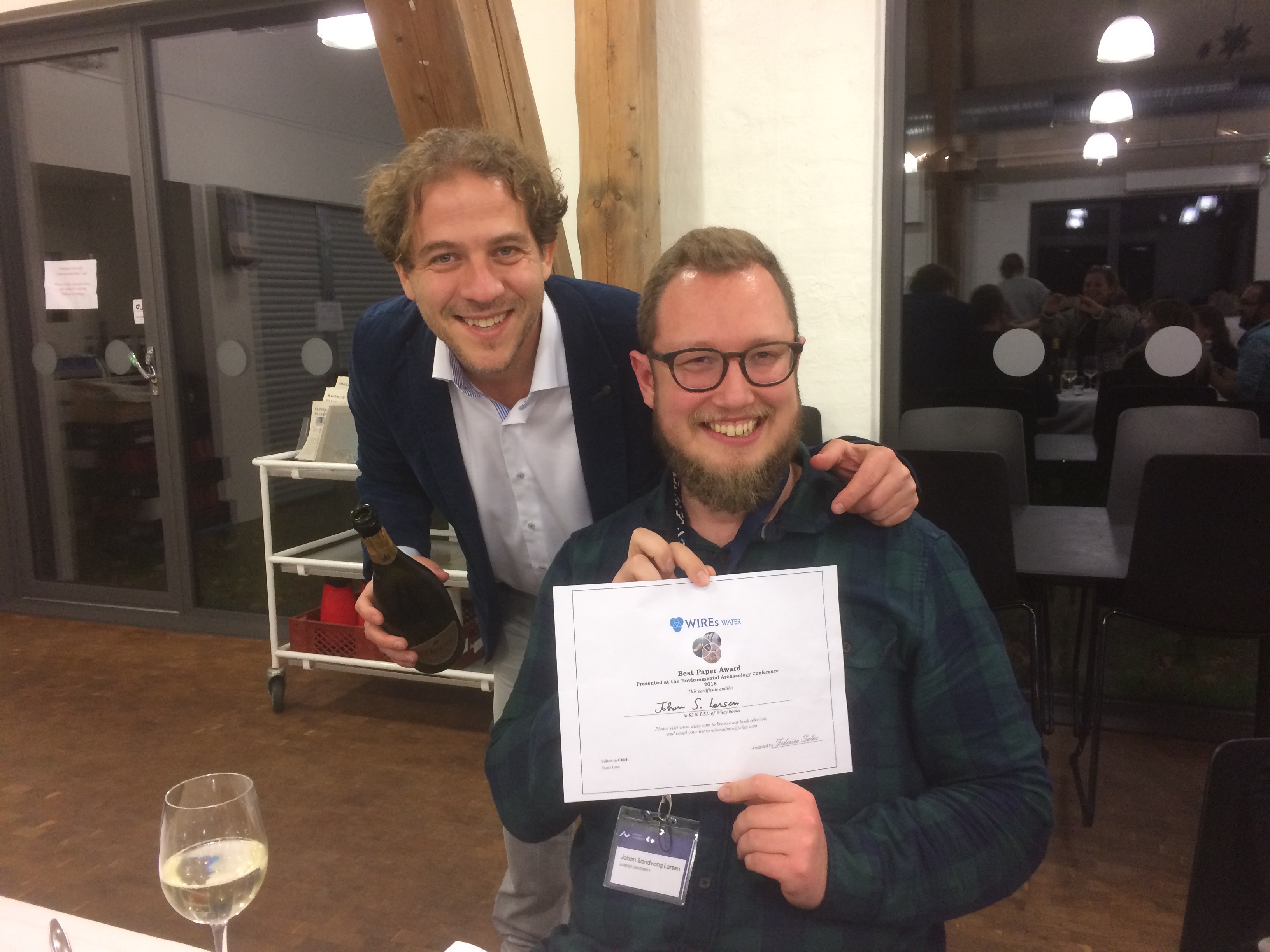 The 38th Association of Environmental Archaeology Conference was hosted at Moesgaard on 30th November – 1st December. The meeting brought together about 100 researchers from across the globe to share and discuss the latest developments in the approaches and methods: 'Back where it all began! Archaeological science from the Kitchen Midden Commissions to the present.'
Over 60 contributions between oral presentations and posters gave a wonderful display of how Environmental Archaeology is growing in scope and reach: from tracing landscape chance through the study of plant microfossils to profiling ancient diets and customs, and much much more.
The conference was organised by Associate professor Marcello Mannino at the Department of Archaeology and Studies and our very own core group member Professor Peter Mikkelsen, director of the Department of Environmental Archaeology and Conservation and deputy curator at Moesgaard Museum.
UrbNet was also represented by various other staff members at all levels. Professor MSO S. M. Sindbæk delivered a keynote lecture engaging the audience in who we are and how our works across various regions is furthering new developments in archaeological sciences. A few more people contributed papers and chaired sessions (J. Larsen, V. Orfanou, S. M. Kristiansen, J. Olsen, L. Brandt, F. Sulas), and I am particularly proud to congratulate Johan Larsen who was awarded the WIREs Journal best poster award – well done Johan!
Environmental Archaeology is fast growing at Moesgaard and beyond! Well done to Marcello and Peter for organising such a wonderful and memorable conference.
Conference program and book of abstracts: