Two UrbNet related projects nominated for prestigious research award
Professor and Deputy Director Søren M. Sindbæk and Assistant Professor Federica Sulas (both UrbNet, Aarhus University) have had their research nominated for the 2019 Shanghai Archaeological Forum (SAF) Awards Program.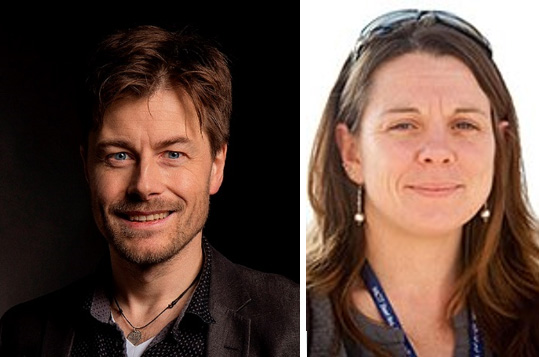 Søren M. Sindbæk is nominated for his research "Northern Emporium: The archaeology of network urbanism in Viking-age Ribe" and Federica Sulas is nominated for her work on "Water and Society from Ancient Times to the Present: Resilience, decline and revival". Both projects are nominated in the category of major research findings called the Research Award.
The SAF Research Award is given for outstanding archaeological research based on rigorous studies on specific subjects and/or laboratory and scientific analyses. The SAF Awards Program is biennial, and nominations to the SAF Awards are made by corresponding members of the Advisory Committee comprising renowned scholars in various fields of archaeology from all regions of the world.
Søren M. Sindbæk and Federica Sulas were thrilled to receive the nomination. If selected for the award, they will be presenting their research at the 4th SAF meeting on "Archaeology of Urbanization and Globalization: The Past for the Common Future of Humankind" in Shanghai from 14 to 17 December 2019.
About Shanghai Archaeology Forum (SAF)
Founded in 2013, the Shanghai Archaeology Forum is a global initiative dedicated to promote the investigation, protection, and utilization of the world's archaeological resources and heritage. It serves as an international platform to illuminate the significance and relevance of archaeological research to the world today. The forum is fully committed to excellence through innovation and cooperation, and to the sustainable development of our human society.
You can read more about SAF here: http://shanghai-archaeology-forum.org/