Urban resilience in the ancient world – PhD course
Summary by PhD Student Rhiannon Garth Jones.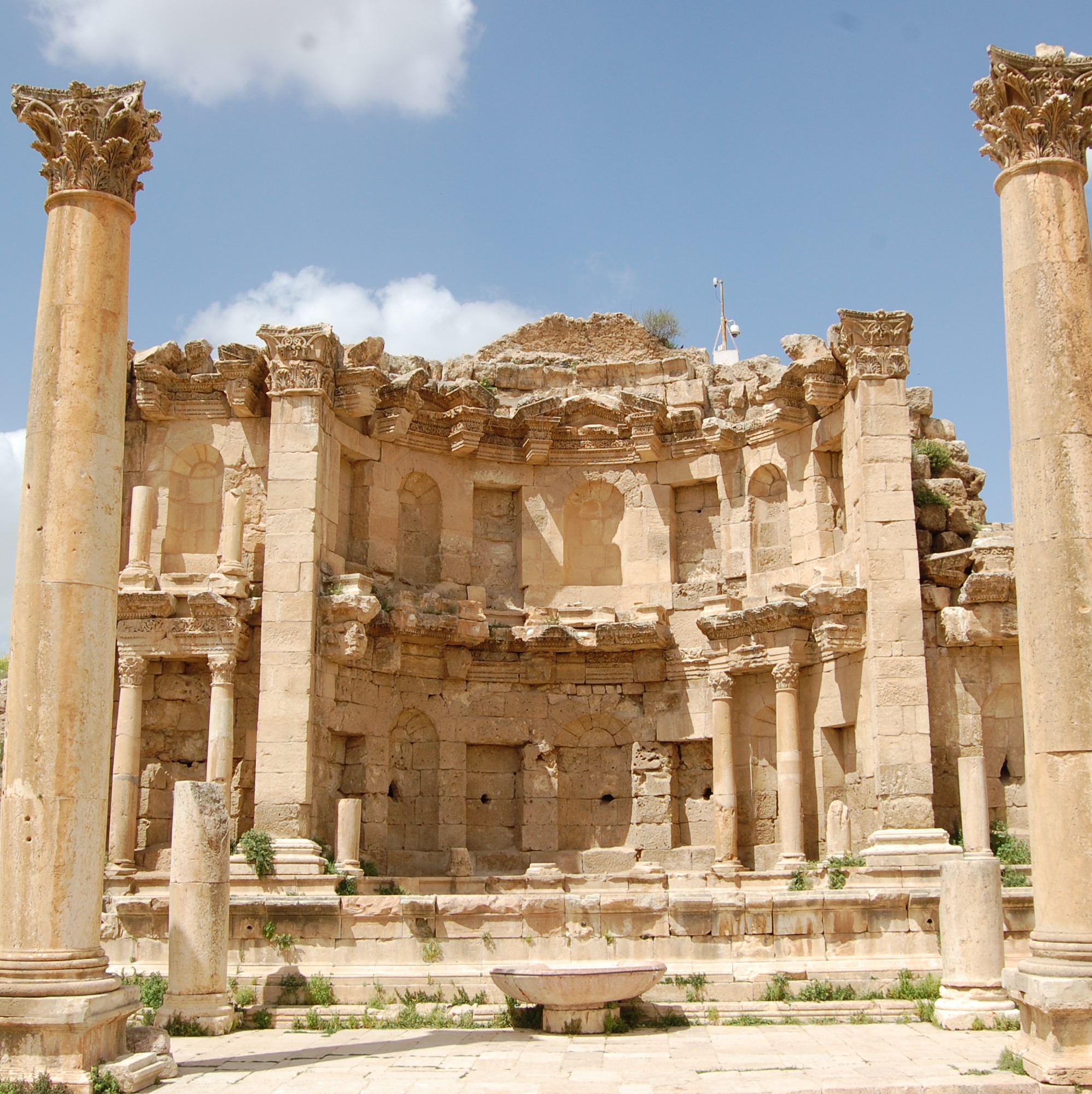 This PhD course, organised by Professor Rubina Raja and Assistant Professor Emanuele Intagliata on 15th April, covered methodological approaches and reconsiderations with case studies from the Late Antique and early Islamic Near East.
The morning lectures, offered by UrbNet's own Professor Raja, Assistant Professor Intagliata, and Associate Professor Søren Munch Kristiansen, alongside Professor Eivind Seland (University of Bergen), considered different definitions of urban resilience at both a micro and macro level and demonstrated how the archaeological context can rarely be understood in separation from long-term processes, both environmental and economic.
Professor Raja discussed her work in Jerash, Jordan, and the urban response to both earthquakes and the change in regional power from Rome to the Umayyads. Her discussion of the changing nature of water infrastructure in the city, from a public to a private concern, highlighted the importance of contextualising change.
Professor Seland explored the concept of "urban resilience" in relation to its definition in other disciplines, demonstrating the impact of interdisciplinary communication and collaboration. His talk kick-started an interesting discussion about the role of archaeology in relation to other disciplines, best practice around data, and theory.
Assistant Professor Intagliata discussed differing definitions of "urban resilience" and the consequences of this variety for research and theory. His discussion of Palmyra in this context, adding to Professor Seland's comments on the city, opened a conversation around elite and non-elite, and urban and rural evidence of resilience.
The final keynote lecture of the morning was given by Associate Professor Kristiansen, who gave a fascinating insight into polycultures, how in-city gardens might have made late antique cities more resilient, and why this aspect might previously have been overlooked.
After a lunch break, the PhD students each presented a case study. The topics covered were:
"Nabataean water management at Petra", by Rhiannon Garth Jones (UrbNet);
"Vernacular landscape system and water resilience in Yangtze River Delta", by Pu Hongxia (University of Copenhagen);
"Resilient Thessalonica: the diachronic transformation of a Hellenistic, Roman, Byzantine, Ottoman, and Greek city (315AD–1912)", by Dr Maria Xantou (Aristotle University of Thessaloniki); and
"A seismic event and the resilience of late antique, urban Cyrenaica" by Christie Pavey (Royal Holloway, University of London).
The four case studies and the following discussions highlighted fascinating examples and differing aspects of urban resilience, reflecting and building upon the morning lectures and stimulating further discussion from all attendees on the topic. In all, it was a thought-provoking and educational day, conducted in a positive and encouraging atmosphere despite the limitations of a zoom format.