Material behaviour: theory and things. Trajectories and transitions
Short summary of Professor Roland Fletcher's second online lecture at UrbNet.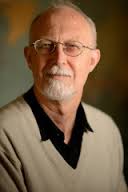 By Postdoc Emanuele Ettore Intagliata.
On Wednesday 24 November 2021, Professor Roland Fletcher (University of Sydney) gave his second lecture in the online UrbNet lecture series 'The Archaeological Implications of the Interaction-Communication Matrix: an appraisal of material prerequisites, settlement trajectories and transition outcomes'.
Roland Fletcher's second lecture was titled 'Material behaviour: theory and things. Trajectories and transitions' and explored trajectories of settlements' growth in the interaction-communication matrix. Different trajectories apply depending on the nature of a settlement. Compact, high-density settlements like Marrakesh, London or New York tend to experience a drop in density after each transition. This drop is followed by an increase in size and density. By contrast, the density of dispersed settlements (for example, Sparta, Great Zimbawe, and the Yangtze Delta complex) drops below the threshold limit after a transition but does not increase afterwards. An exception to the latter trend appears to be the Trypillia megasites in Ukraine.
It follows that, while compact settlements tend to survive a transition, there is no continuity for low-density, dispersed settlements. In addition, the demise of low density settlements leads to the demise of their route networks (this is apparent, for example, in south-east Asia and Mesoamerica). By contrast, the networks of compact settlements are more durable and do not disappear after a transition.
Professor Roland Fletcher's third online UrbNet lecturer, 'Transition outcomes and their Implications', will take place on 1 December 2021 (12.00 – 14.00 Central European Time). Read more and sign up here.