Material prerequisites and their implication
Short summary of Professor Roland Fletcher's first online lecture at UrbNet.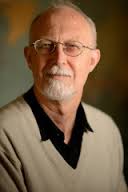 By Postdoc Emanuele Ettore Intagliata.
On Wednesday 17 November 2021, Professor Roland Fletcher (University of Sydney) gave his first lecture in the online UrbNet lecture series 'The Archaeological Implications of the Interaction-Communication Matrix: an appraisal of material prerequisites, settlement trajectories and transition outcomes'.
Roland Fletcher's first lecture was titled 'Material Prerequisites and their Implications' and explored which material prerequisites (for example, rectilinearity, clocks, mechanised printing etc.) have been necessary for sedentary communities to develop and transition in the interaction-communication matrix. With selected examples from Italy to China and from the Balkans to Mali, Roland Fletcher has demonstrated that these material prerequisites have occurred in settlements well before transitions themselves. In addition, although a global approach to the study of sedentary communities can help to model general trajectories of urbanism, local/regional studies have been deemed pivotal to shed light on the dynamics behind the process of formation and development of these prerequisites. Other topics covered in this lecture included the fallacy of retrodiction and the complex relationship between materiality and sociality.
In the Q&A session, questions brought Roland Fletcher to discuss the significance of landscape in the interaction-communication matrix, and material prerequisites for future transitions of sedentary communities. Mobile communities and how material prerequisites have affected them in antiquity were also topics of discussion.
Professor Roland Fletcher's second online UrbNet seminar, 'Settlement Trajectories and their Implications', will take place on 24 November 2021 (12.00 – 14.00 Central European Time). Read more and sign up here.